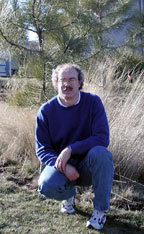 John Byrne
Forester
Rocky Mountain Research Station
1221 South Main Street
Moscow, ID 83843





John assists project scientists in the design, implementation, and data analysis of several research studies. The two main studies he is currently work on are vegetation response to biomass reduction treatments in the northern Rocky Mountains, and spacing trials in young ponderosa pine on Nezperce and Spokane tribal forests. He maintains a set of permanent plots, and the associated data, for measuring forest growth and development over time. These plots are scattered in the forests of northern Idaho, northeastern Washington, and western Montana. He also supervises field crews in taking measurements at research study sites and permanent plots. Back at the lab, he led an effort by lab employees to convert part of the lawn to a native Palouse prairie.